castalia
I sold a few things and ended up with money in my Paypal account, so I ended up buying more art off Etsy. It's a sickness, it really is, but having fun art on my walls makes me smile so much (my little retro rocketships I got at con this year are right above my computer desk and they cheer me up every time I glance up at them).
This one's for the kitchen: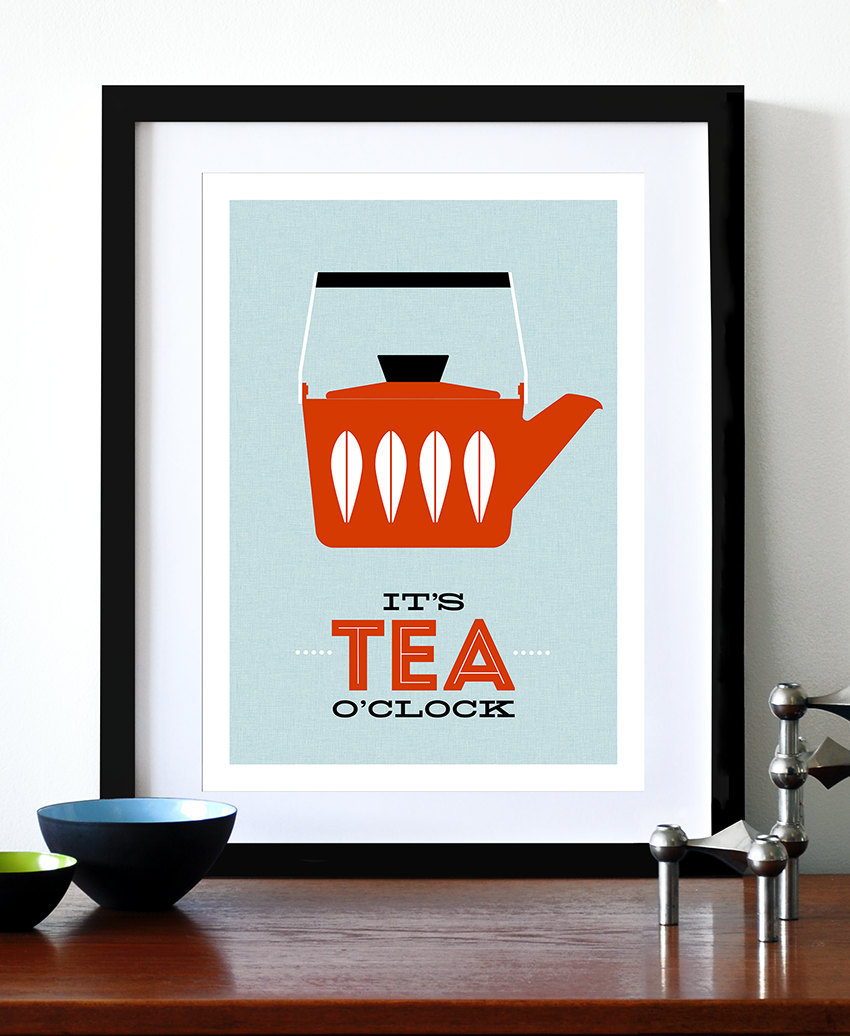 And I haven't decided where this one will go yet. Maybe the living room.
I seem to be on a tea theme this time 'round, but that makes me happy as well. My do-over birthday with

seachanges
was yesterday, with fun at the local medieval faire and then comfort food at Panera, plus Blackadder the Third. It was nice to have a mostly lazy day after the 16 hour stress-fest that was Saturday - I slept about 10 hours after that and feel much better now. Hopefully this week at work will be better, and at least it's a short one thanks to the holiday.